DIY 3D picture for your kids
Today Ha Linh brings to you a simple recipe to DIY your picture frame looks more lovely and shows your personal style.Just take a few minutes to follow these instructio, you will have a eye-catching picture frame that you want for hanging on your wall or it become a precious gift to your friends. Now, it's time for you to try to do it!
Green and purple foam paper
scissor, brushes, foam, tape, ballpoint pen
Directions:
Step 1: choose the appropriate size for the position you want to hang pictures. You use a tape measure to measure the size of the picture frame and cut newspapers and make sure its size is equal to the size of picture frames.
Step 2: draw the trunk with small branches poking to different side on the newspaper with a ballpoint pen and blend brown ink on the tree trunk edge with the brush after that cutting out the trunk carefully.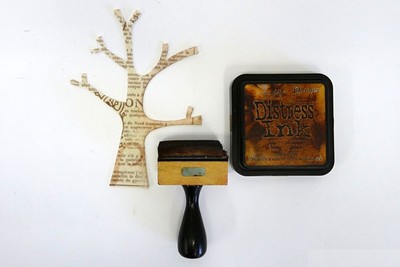 Step 3: draw the leafs and blend brown ink on the leaf edge, then use scissors and cut the foam leaves off.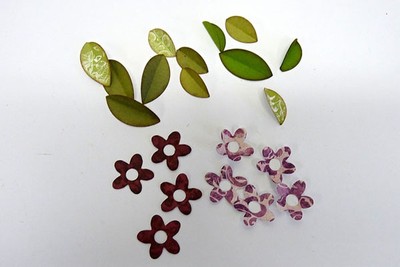 With purple foam paper, you draw flowers, as show in the image below floral patterns carved 5 wings with a small hole in the middle , depending on your creativity, then blend brown ink the edge of flowers and cut them out
Step 4: It's time to assemble the parts together.
The first you
paste the trunk on background paper, then paste leaves onto the tree branches, each branch has 3-4 little leaves mixed together. Then paste 2-3 purple flowers with alternating light and dark tone petals together,put the pink button shirt on the middle hole of flower..If you want to make your picture more lovely, you can cut the heart papers from small to big then paste them on the corner of the frame. Now the picture has completed. Good luck!
Capture your happiness moment with Halinh Picture Frame! :D
Let visit our website at: http://www.kthalinh.vn/en or our fanpage: https://www.facebook.com/pictureframes.33.22/ or our representative office at 69 Le Van Luong Street – Thanh Xuan – Hanoi .
Halinh Picture Frame - your best companions to capture all of your happiness moment. Your satisfaction is our success.
You may concern: PS picture frame, PS frame, classical picture frames, fancy picture frames, wood frames,carved frames, plastic picture frames, imitation wood picture frames, rectangle frames, square frames, cheapest picture frames, vintage frames,...